Omaha Coffee Shop Review
Sep 03, 2020
Wellness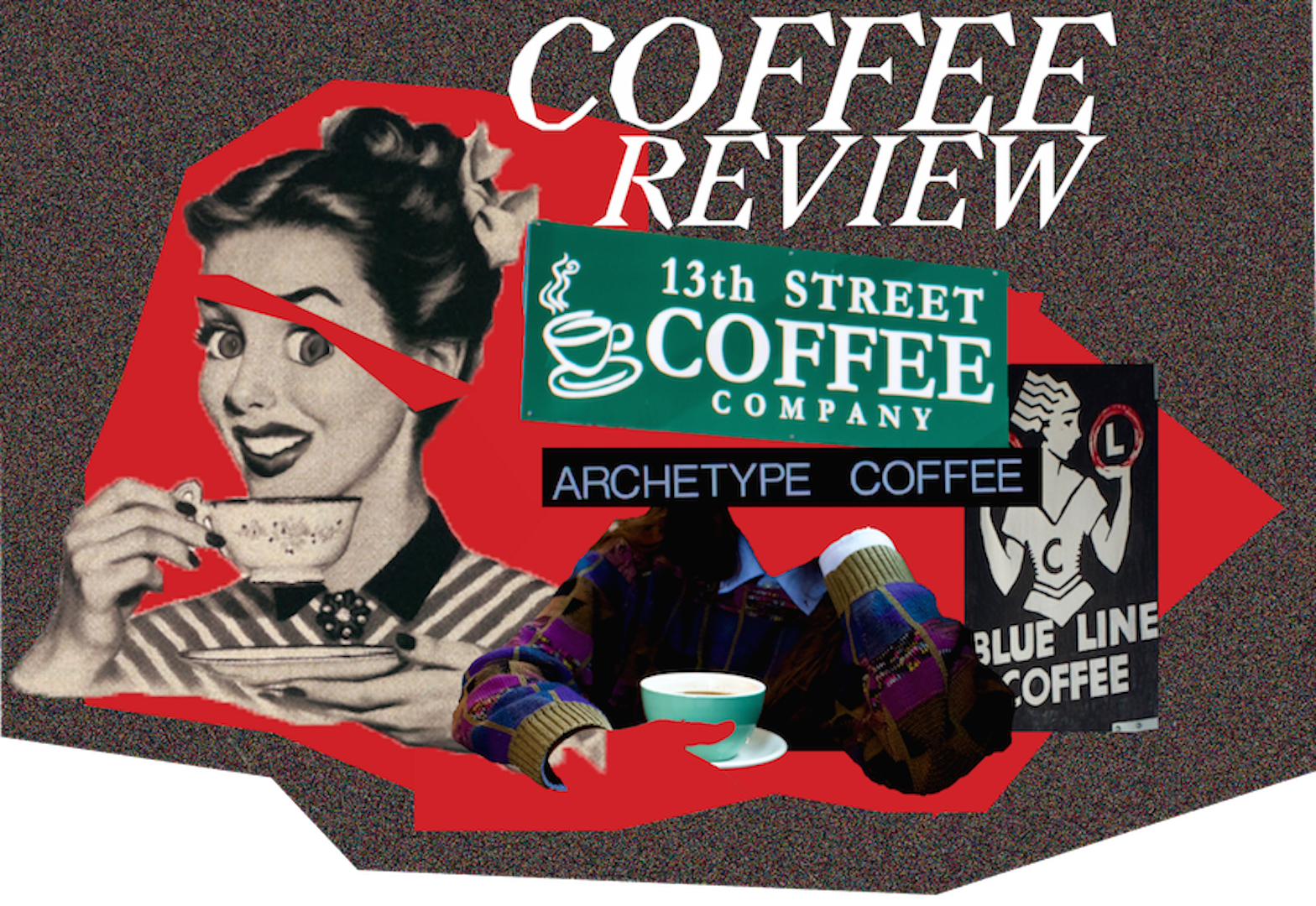 With the fast paced nature of school and exams, the world of coffee has transformed where individuals can now meet for studying and drink delicious coffee in a laid back environment. Those who need the invigorating rush of caffeine when trying to crank out a massive term paper have been flocking to coffee shops for energy and comfort. Each one has its own unique perks. As deadlines hit students full force, one must take into account the many factors that create a great coffee shop. We traveled to three different locations to find the best spots for studying over endless cups of coffee.
13th Street Coffee
LOCATION
On the outskirts of Omaha's Old Market, 13th Street Coffee & Tea Company stands out with its green exterior adorned with a mural of faces and instruments. Through its large windows, view a warm and cozy environment with people crouched over their coffee mugs and strewn-about books. The space consists of two floors with plenty of seating. Finding a close parking spot on this busy street can be a bit difficult, but with the café's close proximity to the Old Market, a quick stroll past restaurants and quirky shops makes this neighborhood spot worth it.
ATMOSPHERE
The indoor space exudes a homey, welcoming feeling with overflowing bookshelves, exposed brick, and the dull murmur of jazz, the store's typical musical choice. Vines of plants twist down from the ceiling and a large sculpture of a coffee mug with neon lighted steam hangs prominently on the left wall alongside locally-made art. At the front counter, the tip jar is covered with sarcastic snippets of phrases, such as "Cow Tipping", which sits among clusters of wacky knick-knacks.
COFFEE
The menu gives customers a plethora of choices from bitter, to sweet, and everywhere in between. The long list of available syrup flavors, like butterscotch and macadamia nut, gives coffee lovers the opportunity to choose tasty latte or blended drink combinations. For the overwhelmed, premade flavor combos with or without espresso are available both hot and cold. A wide range of teas, Italian sodas, smoothies, and other chocolate-filled drinks accommodate those who don't like, or have not ventured into the world of coffee.
Blue Line Coffee
LOCATION
Dundee's Blue Line Coffee sits right on Underwood Avenue, its distinguishing cobalt blue banner popping, instantly recognizable among local businesses, restaurants, and markets. Its picturesque exterior features ample shaded outdoor seating and patches of blooming flowers during spring and summer. The sound of rushing cars outside and the surge of steaming milk creates a soothing ambiance.
ATMOSPHERE
In such a closely-knit community, everyone seems to know everyone. The environment is immensely family and friends oriented. Individuals won't hesitate to visit across tables if they see a familiar face when entering Blue Line. Natural light spills in through the floor to ceiling windows and illuminates the front tables, while the back tables are more dim and cozy. Mismatched pots and mugs line the top counter, while fairy lights dangle above the chalkboard menu behind the counter.
COFFEE
Blue Line's menu is quite straightforward, with basic espresso drinks and simple syrups such as mocha and caramel. Non-espresso drinks include hot chocolate, a selection of teas, Italian soda, root beer floats, and smoothies. A more unconventional but tasty treat is the Blue Line Special which consists of a double shot of espresso, vanilla ice cream, chocolate, and banana. Some drinks are even served in large blue mugs, reminiscent of the mugs seen in Gilmore Girls.
Archetype
LOCATION
Archetype Coffee currently has two locations in Omaha: one in the Blackstone District and one in a small area on 13th Street named Little Bohemia. The latter and newest location is nestled on 13th Street with large open windows, white muted stained glass and a brick exterior. The heart of the Old Market lies further down the street, where individuals can partake in some quick shopping after finishing (or procrastinating) homework! If one does not want to traverse far, a few local businesses such as Stella Was Floral and Vincent Outfitting Co. are in walking distance from the coffee shop.
ATMOSPHERE
The interior of Archetype Coffee has a modern, clean design with exposed light bulbs and the perfect touch of indoor greenery. One side of the room is lined with stools and a counter while the other features a row of tables and benches. Industrial and natural design elements create a bright and fresh environment. Shelves on the right back wall hold Archetype Coffee mugs, apparel, coffee machine accessories, and water bottles. The baristas strike up conversations with customers and share friendly jokes while making drinks, creating a family-like setting.
COFFEE
The menu at Archetype provides all of the coffee essentials: simple espressos, cappuccinos, cold brews, and lattes with extra addins. The menu acts as a foundation for coffee lovers who may become overwhelmed by too many options. Archetype also offers bags of certain blends and roasts to buy, if one wants to enjoy the coffee in the comfort of their own home.