Dallis Merill: Changing the Face of the Local Skate Scene
Sep 02, 2020
Skate
Dallis Merill made it to the Redbull Cornerstone Finals at only 16-years-old. Being the only female, and the only qualifier, on the Find Your Grind skate team, she brings a unique perspective and ambition to the sport. She has been a regular at The Bay, a local skatepark, since she was 12-years-old, and overtime she's built a second family there.
Skateboarding is notorious for the grit and independent dedication that it takes to be successful. According to Merrill, that's what she loves about it. She puts blood and sweat into bettering her skills every time she skates.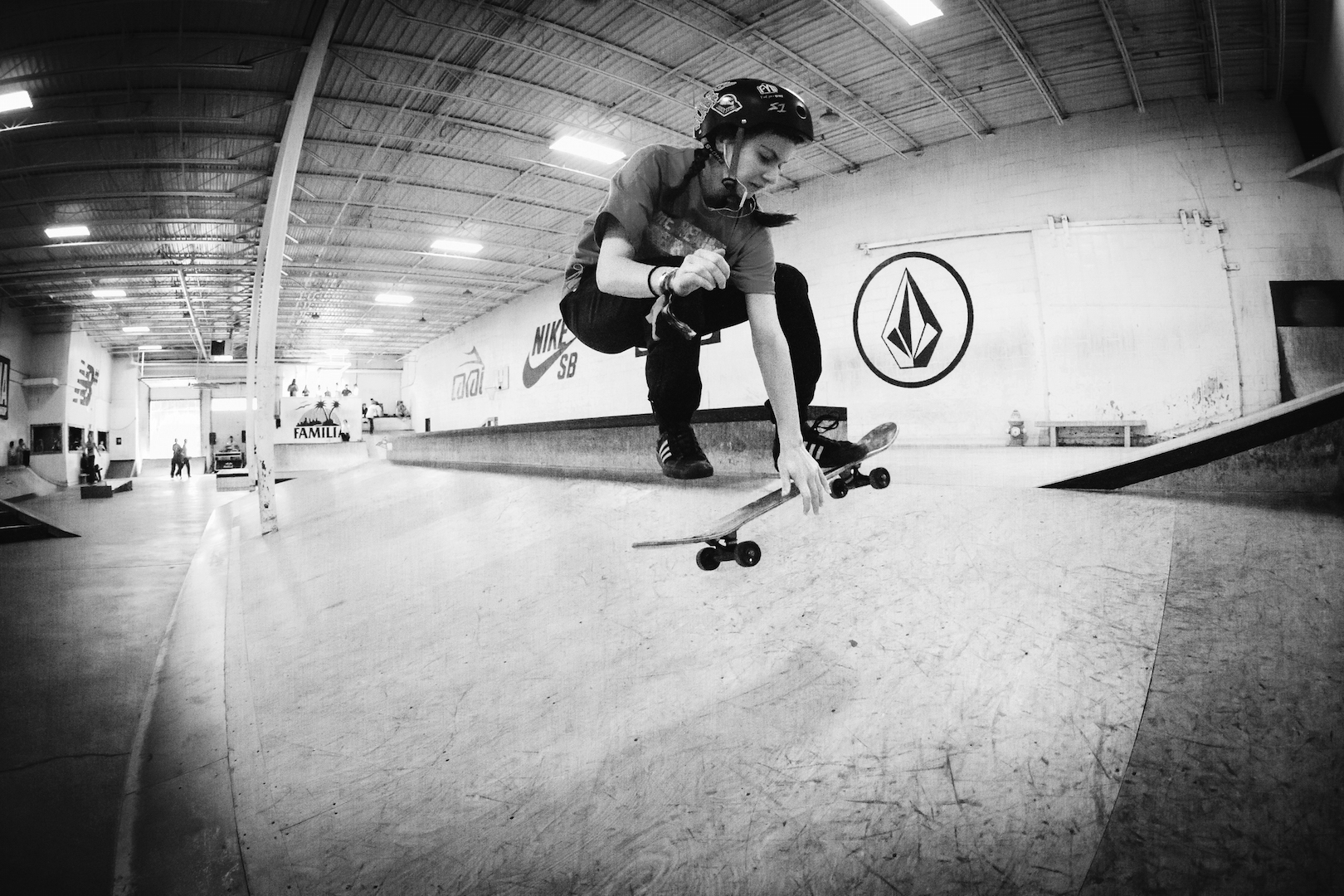 "Unlike team sports, skateboarding is based solely on your own skill, so what you put out is what you receive," Merill said. "If you want to be good at skateboarding, as with everything else in your life, it takes persistence, practice and time."
She's been skating at The Bay since she was 12-years-old. In many ways, skating there has built her up to the person that she is today. She credits skating for making her more independent and building up her confidence.
Merill has found not only friendship through skateboarding, but also a second family. Through her years at The Bay, she's built a relationship with her mentor and The Bay skatepark director, Matthew Ratliff, and met her best friend, Parker Smith.
"I have met my guy best friend through skateboarding and my second dad since my real dad isn't a part of my life." Merill says. "I can call many of them my family since The Bay is [like] my second home."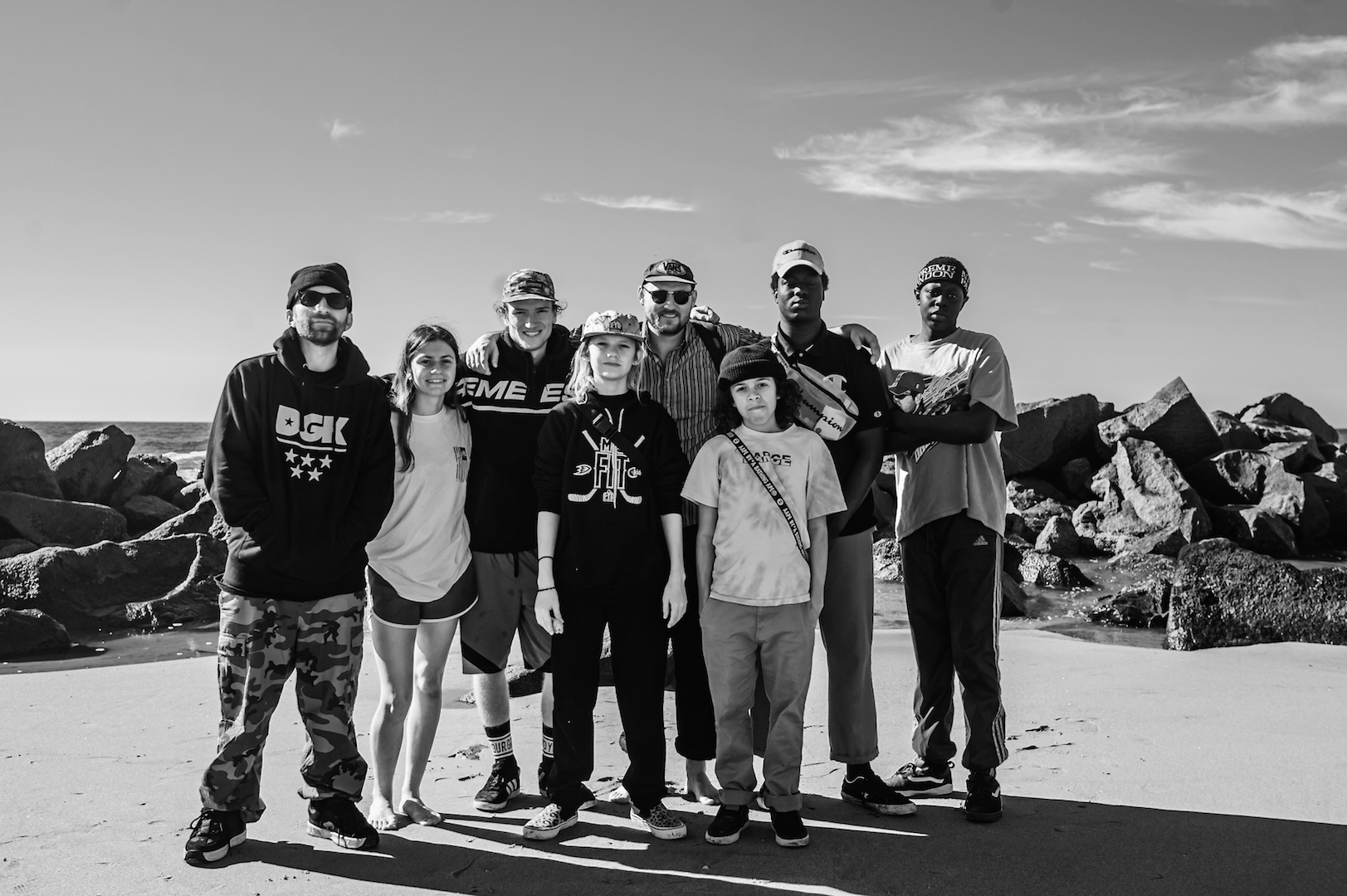 One of her favorite parts of skateboarding is the challenge that comes with it. It's taught her many lessons, like not giving up after failing.
"The biggest lesson that skateboarding has taught me is that you have to take risks, passion is key, be yourself, don't let anyone else take control over you." Merill said.
Merill competed in the Red Bull Cornerstone competition that was hosted at The Bay in late July. At 16-years-old, she placed second, making her a qualifier for the finals. She competed on October 6th in the final competition in Minneapolis with her Bay family there to cheer her on.
"My experience at Redbull Cornerstone was a blast." Merill says. "It was The Bay's first time doing a Red Bull competition. I was very hyped because I love the yellow Red Bull, and I could drink as much as I wanted to."
According to Merill, keeping an optimistic and determined mindset needed for chasing a dream isn't easy. Merill's attitude toward improving is simple: goals are attainable, so work toward them.
"I start by telling myself that I do deserve success when it comes to skateboarding, and the level of success I want is attainable." Merill said. "When I believe that it's possible to reach what [I] define as success, I have taken my first step toward achieving my dreams. As long as I accept that I can be successful when it comes to skateboarding and I'm willing to take action, I am 100% confident that I will reach my goals."
Merill is unlike any other skater out there. Her passion and drive are unmatched, and she is willing to work as hard as it takes to get where she wants to be. Needless to say, she's a force to be reckoned with.