How to Start a Music Festival: DIY the DIY
Sep 02, 2020
Music

The impact of huge, industrial music festivals like Lollapalooza can influence culture in a single, jam-packed weekend of music, art, and good times. The problem with huge festivals like Lolla or Coachella, however, is that an event so large in scope can easily overlook a lot of bands, subcultures, and minority groups that often get lost in the nooks and crannies of their respective music scenes.
This is why DIY music festivals can be one of the coolest, most powerful ways to showcase music and art in any community.
And planning a festival of your own is by no means out of reach - Lincoln alone is host to a slew of DIY festivals, like Latino Lives, Great Plains Music Festival, and Other Fest, just to name a few. Each of these festivals were started with a specific goal in mind, and each one accomplished those goals through nothing more than the tenacity and careful planning of its organizers.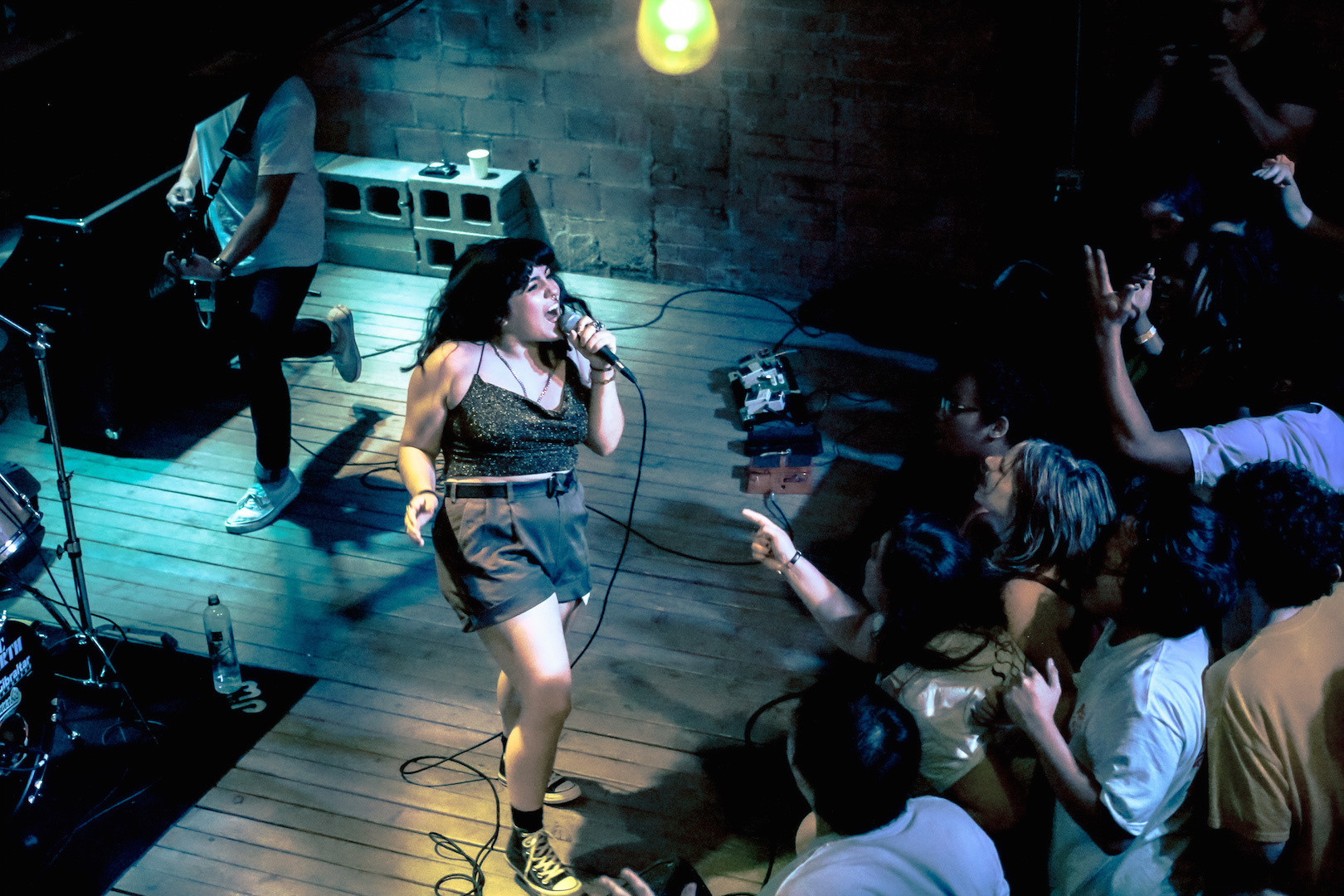 Lincoln multi-instrumentalist and veteran music scene organizer Marina Kushner, for example, created Other Fest with the goal of making an ultra-inclusive space for bands and artists that often get overlooked by bigger fests and events.
"I had this feeling like, I want to do a Femme Fest, but I want it to be more inclusive than a Femme Fest. I think Femme Fests are awesome, but I feel like we, here specifically, could really use an even broader fest, Other Fest," she said.
Karynn Brown and Heladio Perez-Pesina, organizers of Great Plains Music Festival, had a similar goal in mind, but specifically wanted a festival to showcase younger artists and raise money for Planned Parenthood.
"We decided that we wanted it to be a non profit music festival, and we contacted Planned Parenthood of the Heartland because we agreed that was one of the best local causes that we could support," Brown said.
So, say you've got beef with something around you. It could be something as simple as the lack of SKA bands left in the world or it could be an issue as complex as fighting climate change. Whatever it may be, planning a music festival may just be the best way to make a direct change on your community. But where does the process begin?
For Kushner, her first course of action was turning to the one thing she wanted to plan for - the community.
"It all started with me just starting to pop the idea off of people and just talking very casually like 'man, I think this is something I want to do,' and receiving overwhelming encouragement," Kushner said.
Encouragement and excitement from people around the community are the gasoline-soaked logs of DIY music festivals, quickly turning a tiny spark into a raging inferno of event planning and organization. However, once the fire is raging, there are still plenty of obstacles that will need hurdling. Ensuring bands and photographers get paid, transparency in planning, and managing social media are all key parts of the organization process that can't be overlooked.
Raising funds for Other Fest's 18 band lineup and two-day schedule at downtown event space Chez Sodo was a daunting task, but Kushner was able to pull it off by relying on donations from the community, alongside a DIY industry trick that both Other Fest and Great Plains Music Festival utilized to raise money - pre-festival events.
Other Fest hosted a Secret Cafe where attendees could donate money to get their hands on a tasty brunch, and also planned a pop-up fundraiser show on the Capitol steps where various musicians showed up with instruments to play acoustic sets for donations to the Fest. Great Plains Music Festival hosted a pre-fest show both years of its existence that had a five dollar entrance fee, which went straight to the costs of running the festival.
At the end of the day, most problems that may arise can usually be swatted down with help from fellow like-minded organizers and community members, as was the case with Other Fest.
"There haven't been that many challenges at all, because the whole step of the way it's like, what do we need and who can we ask, and just reaching out for help as it's needed leaves less gaps of challenge. Because people are awesome and want to help," Kushner said.
That's why reaching out to everyone and anyone around town may just lead to the most nifty fest in the world.
In both years of the festival's existence, 2018 and 2019, Great Plains Music Festival was hosted at Great Plains Cycle Supply, a motorcycle shop that Perez-Pesina used to work at. After Perez-Pesina and Brown made a quick phone call to the shop, the owner Noah Nielsen not only agreed to have the festival there, but also to help in any way he was able to.
"Just talk to anybody about it, because people are super willing to help. There's a lot of people out there that have really good advice or have really good leads on bands or food vendors or t-shirt people or designers that need practice and will make your poster for free," Brown said.
Since so many people are always down to rock 'n' roll for large periods of time, it's possible for everyone to plan their own music festival. There's ample room for growth in all aspects of festival planning, such as applying for grants or creating sponsorship packets to help pay for bigger bands and improve festival infrastructure. However, in order to create a really sweet event, all you really need is a take-charge attitude and a harmonious crew of supporters.
"Figure out why you want to start it, how you want it to feel, and then just start making lists in a notebook and talking to your friends about it, and it'll happen," Kushner said.