New Noise: Lincoln Venue to Increase Opportunity for Young Performers
Sep 02, 2020
Music
The tungsten beams from construction lights shine upon Lincoln garage rock band Farklezaar as its members stand on an unfinished stage, coated in sawdust from the wood the platform consists of.
A crowd of regular DIY show attendees who received an invite to the secret show stand in front of the four-piece, waiting to hear tracks from the band's debut record "Pound Sand" in the unfinished music venue.
This secret show was only a glimpse into what The Bay's new venue would become.
From June to October 2019, a white sign reading "PARDON THE NOISE...oh wait that's the point" was taped on the doors of the space formerly occupied by Precision Skateboards located in The Bay's skatepark.
Behind the scenes, The Bay's staff poured sweat into building a stage, staining wood and rigging sound systems to cultivate a space for Lincoln's DIY music lovers.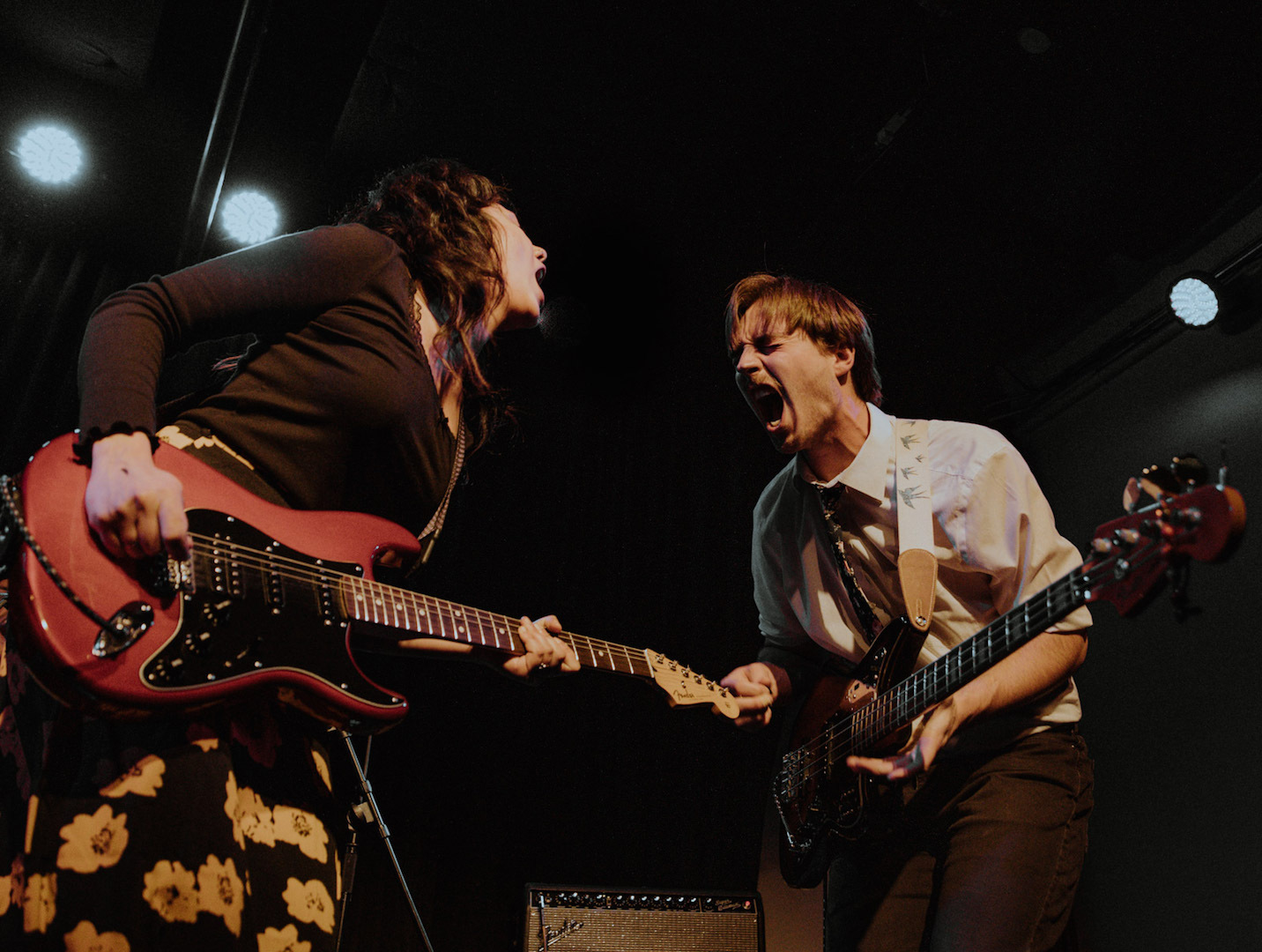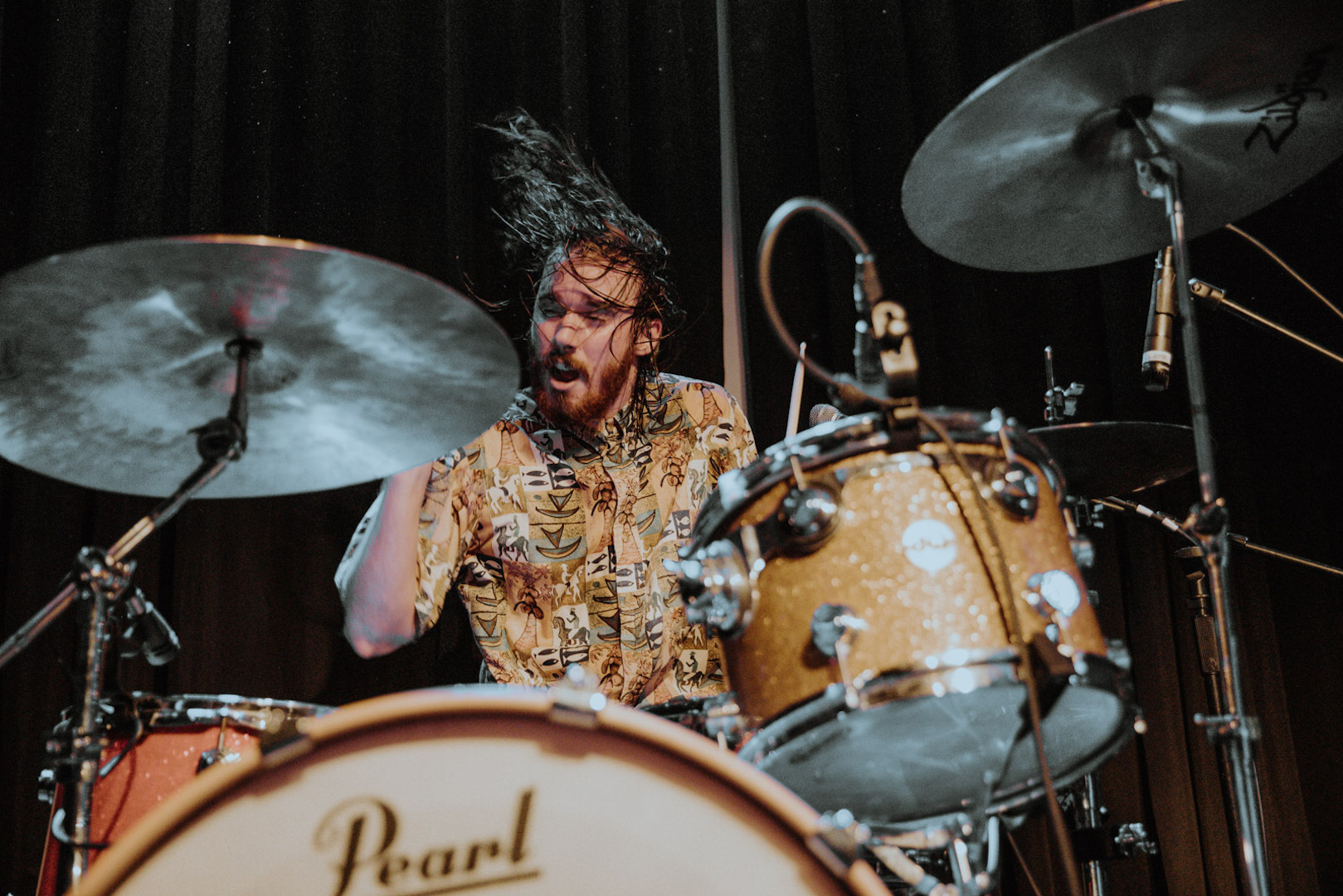 All of The Bay's previous concerts, consisting of acts playing everything from punk and metal to rap and folk, were held in the venue adjacent to the coffee bar. But according to Rabble Mill co-founder Andrew Norman, a new space was necessary to enrich after-school music programming and opportunities for youth in the music scene.
"We have been limited in the opportunities we can provide as far as music education, performance and concert experiences for young people, and young people come first in The Bay," Norman said. "So we have an opportunity to convert this room into a dedicated music space."
Prior to the new venue's official opening at The Bay's Skate Art Music Fest in October 2019, it held two shows — one a surprise, invite-only show with Farklezaar and a local hip-hop showcase led by Dreamscape Media Group.
Norman, who co-founded and operated music nonprofit Hear Nebraska from 2011-2018, highlighted how DIY spaces play a vital role for young musicians, in the music scene.
"I feel that a healthy music scene is dependent upon DIY spaces that can give young people an opportunity to get weird and try things and experiment," Norman said.
According to Norman, The Bay's venue is a product of the house show scene.
"Not every parent is comfortable dropping their kids off at a kind of unregulated house show," Norman said. "But those experiences are so valuable, we wanted to create a space that existed with a DIY ethos, but was professionally managed."
And because these spaces are so crucial for young musicians, they always need to exist, Norman said. He said this new venue is a way for DIY to succeed.
"We want this to be a consistent space that people always know they can play – there's always a spot. And to just help further the music scene by giving people a place to do what they love."
Emilio Gabrielo Garcia, 21, has frequented shows in The Bay's coffee bar venue and said he thinks the new space gives performers and the audience a more personal experience.
Gabrielo Garcia said he could feel the performers' energy radiate throughout the space, and he thinks the new venue will give musicians more opportunities to come to The Bay and perform.
He said going to shows at The Bay has introduced him to a community that is welcoming and radiates positive energy.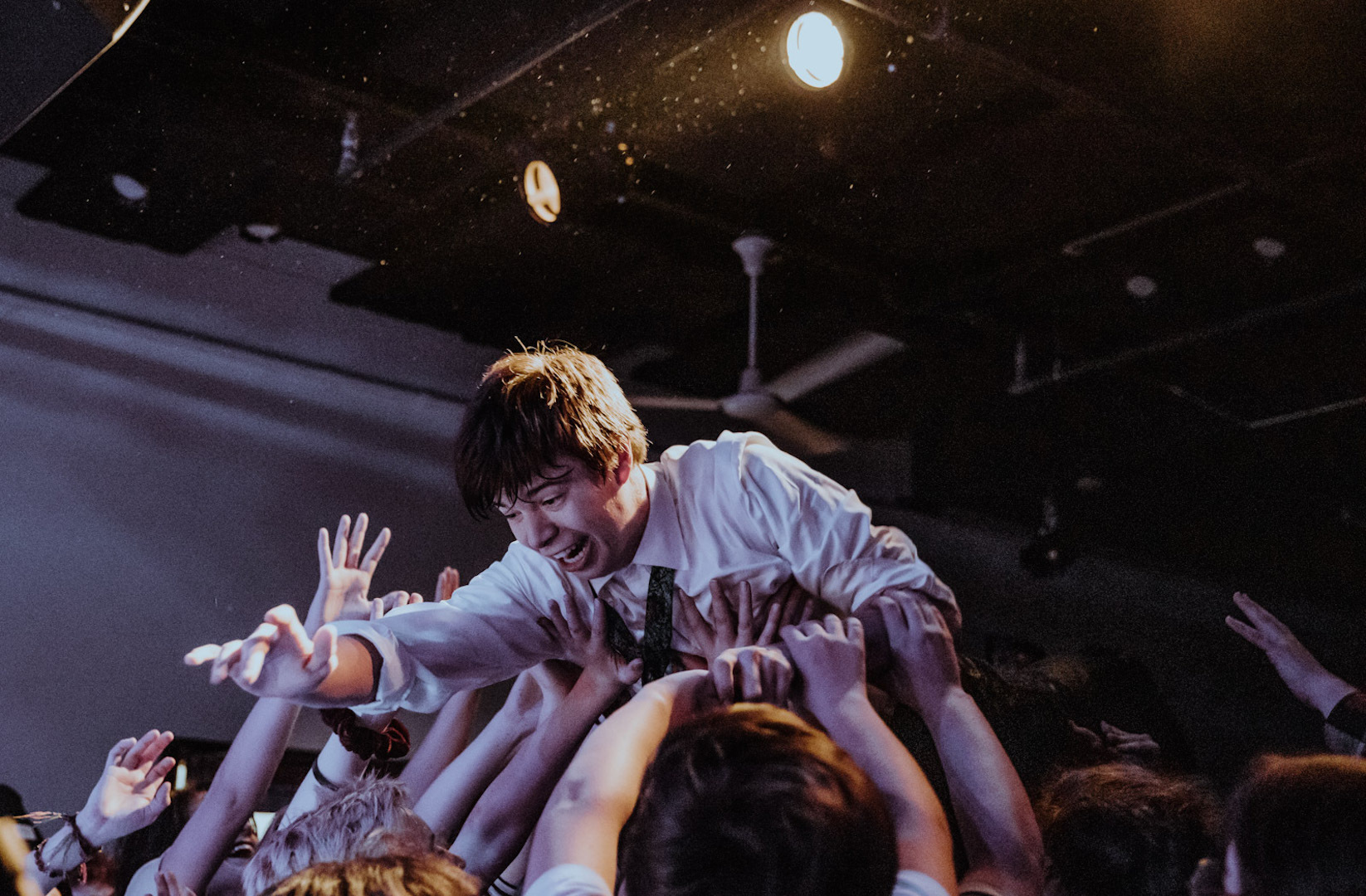 "Just being able to see my friends get on stage and show the crowd how incredibly talented they all are fills me with so much appreciation that [The Bay] has a space to showcase that," Gabrielo Garcia said.
For the past year Kate Smith has managed hosting shows in the coffee bar venue. Her job is to make sure that shows run smoothly, and that everyone feels welcome.
Smith says, inclusivity is vital to reaching The Bay's goals. She often takes on the role of a "scene mom" who kids look up to.
"I am fortunate enough to offer support and mentorship to young people in the scene, especially females, which is super important to me," Smith said. "I like to try to help them through situations that I have experienced."
Norman said the venue aims to provide opportunities for individuals to learn skills from professionals in the music industry – from music photography and sound engineering to booking events and everything in between.
Smith highlighted that programming like this will provide a hands-on opportunity for youth to earn experience working in the music business.
"We're trying to enrich these kids' lives and we teach them all facets of those industries," Smith said.
She said how providing opportunities for young musicians helps them perfect their craft.
"A guitar is powerful in your hands," Smith said, "but if you have the knowledge of what you can do with that guitar and how to market yourself and how to perform for people and put on an actual, charismatic show — I want kids to have that opportunity."
Gabrielo Garcia said The Bay has always been a safe place for shows, and he has seen the inclusivity the space has cultivated.
"I've never felt uncomfortable or alienated at The Bay," he said. "I think by making every show all ages and substance free helps with that."
Norman emphasized that The Bay is a welcoming environment, and this new venue is a space for everyone.
"It's so exhilarating to me to be part of a type of venue that I always wished I had when I was growing up," Norman said. "I think that The Bay is just this cultural mixing pot.It's a space for everybody – no matter what you look like or what you're into or who you love, it's a place for you."